Stacy Dwelley
As a founding partner of Political Solutions, Stacy Dwelley brings a deep and extensive background of legislative successes from her positions serving the California Legislature. Clients benefit from Ms. Dwelley's shrewd knowledge of how legislative objectives are accomplished in Sacramento and Washington, her sixth sense for how legislators may perceive a bill, and her strong bipartisan relationships with legislators and staff in both capitols.
Ms. Dwelley has broad experience lobbying on several public policy fronts including healthcare, children's issues and safety, technology policy, insurance, privacy, retail operations and transportation infrastructure. She also has a keen understanding of California's budget process, having secured funding for public broadcasting systems, breast cancer treatment, and a statewide vehicle license plate program generating more than $6 million annually for California children's programs.
Before becoming a lobbyist, Ms. Dwelley served as chief of staff to former State Senator Jackie Speier, who now represents the 12th District of California in the United States Congress. Ms. Dwelley also was legislative director for Assemblyman Kevin Murray when he was chairman of the Transportation Committee.
In 2000, Ms. Dwelley was selected to lead the California Preconception Care Initiative, a National March of Dimes project. Ms. Dwelley holds a Bachelor's Degree in Political Science and Rhetoric and Communications from the University of California at Davis.
---
Kristin Beard King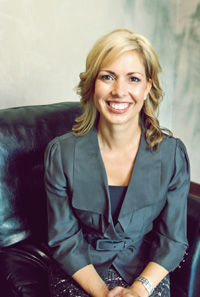 Kristin Beard King is a founding partner of Political Solutions. A Sacramento native and the fourth generation in her family to work in California's Capitol, she brings not only a current view of the political landscape but also an unrivaled historical perspective and knowledge to her clients.
With experience spanning the private and public sectors, Ms. Beard King has worked for over a decade as a lobbyist for many different kinds of clients, lobbying the California Legislature, administration, state agencies, as well as local departments and officials. Prior to joining the private sector, Ms. Beard King was a principal aide to Assembly Speaker Willie L. Brown during the 1990s. She was his chief liaison between Administration officials, legislative offices, and influential advocates across California.
Ms. Beard King holds a Master's Degree in Public Administration from the University of Southern California and a Bachelor's Degree in Political Science and American Studies from the University of Oregon. She is also a graduate of University of Southern California's Political Management Program.
---
Tami Miller
A founding partner of Political Solutions, Sacramento native Tami Miller brings a strong understanding of the business world to lobbying. Having worked in lobbying and legislative advocacy all of her professional life, Ms. Miller knows that it is crucial to be educated and vigilant about her clients' issues and proactive in advancing their agenda, while also keeping them well-informed about California's ever-changing legislative and political environment.
Ms. Miller's extensive experience in the business sector enables her to effectively humanize complex legislative issues, and as a result, achieve critical policy and regulatory goals important to industry. Before launching Political Solutions, Ms. Miller worked as a legislative advocate for over a decade, lobbying on behalf of the tourism industry, agricultural interests, and land development.
Additionally, she previously directed the government affairs department at a large trade association, where she handled political communications and public relations, and worked on a wide range of policy issues. Ms. Miller was also responsible for hiring and directly working with the association's contract lobbyist, giving her valuable perspective and high standards as to what Political Solutions' clients should expect and deserve from their legislative advocate.
Ms. Miller's career in California politics began more than twenty years ago, when she joined the law firm of Biddle and Hamilton as a lobbyist. Her areas of expertise include land use, tourism, insurance and utilities, and she is continuously building upon her vast network within the lobbying community and legislative arena.
---
Our Lobbyists
Devon Anderson
Ms. Devon Anderson joined Political Solutions, LLC as a legislative assistant in 2009, following a position as a legislative aide for a prominent lobbying firm in Sacramento. In late 2010, Ms. Anderson was promoted to serve as an associate lobbyist to focus on the local government, retail and health sectors. She is also responsible for the coordination of client advocacy days, preparation of position statements and providing analysis on introduced and amended bills.
In addition to legislative advocacy, Ms. Anderson manages and executes press events for clients with elected officials and government agencies. She has also built a niche in organization management, overseeing day-to-day operations and assisting with the development and execution of large conferences.
Prior to her experience in the lobbying sector, Ms. Anderson was an intern at a leading campaign firm, providing support for statewide office and legislative campaigns. Ms. Anderson holds a Bachelor of Arts Degree in History from UCLA.
---
Angela Blanchard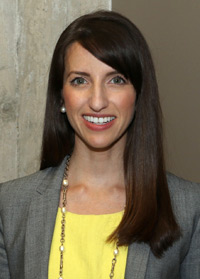 Angela Blanchard is an Associate Lobbyist with Political Solutions and also serves as the Director of Legislative Affairs for the firm. In this capacity, she represents clients' interests before the legislature and Administration while coordinating the policy and budgetary efforts of the advocacy team.
Her expertise includes healthcare policy and regulatory issues affecting providers, patients, hospitals and the retail business community. She also represents national and multi-national non-profit interests before the state. Ms. Blanchard is experienced in statewide grassroots implementation and has developed coalitions to successfully secure funding through the state budget process.
Ms. Blanchard joined Political Solutions in the spring of 2005 after working for Senator Mike Machado. Previous to that position, Ms. Blanchard worked in the Capitol for Senator Liz Figueroa, who was Chair of Senate Business & Professions Committee.
Angela is also a board member of United Cerebral Palsy of Greater Sacramento and Northern California, which provides programs and services to improve the independence and quality of life for children and adults with developmental disabilities.
Ms. Blanchard graduated Magna Cum Laude from the University of California, Davis with a Bachelor of Arts Degree. She is also a successful graduate of the UC Sacramento Scholar Program.
---
Teresa Cooke
Teresa Cooke is an associate lobbyist at Political Solutions. She represents clients on issues including tourism, retail, general business, insurance and tax reform. Beyond legislative and budgetary advocacy, Teresa engages with state boards and commissions to influence environmental standards and green technologies in the regulatory arena. Teresa has further created a niche developing grassroots efforts in response to legislation and statewide initiatives impacting California's business climate.
Teresa joined the Political Solutions' team in 2006 following her work with the California Democratic Party.
Ms. Cooke holds a Bachelor of Arts Degree in Government from California State University at Sacramento. In addition to her professional work, Ms. Cooke is a member of Capitol Network, a non-profit association committed to promoting women in California politics.
---
Steve Cruz
Steven Cruz brings to Political Solutions, Inc. an extensive background of government, political and private sector experience. Most recently, Mr. Cruz was the lead lobbyist for the California Building Industry Association on issues related to water, resources and the environment. In this capacity, he successfully represented California homebuilders on important environment policy, including water supply planning, conservation, groundwater management, endangered species, water quality and storm water management issues.
Mr. Cruz began his career in the California State Legislature with the Honorable Hilda L. Solis, a former State Senator and current U.S. Labor Secretary. He advised the Senator on critical public policy matters in the areas of labor and employment, education and public safety. In 1995, Mr. Cruz was selected as a Special Assistant to then Mayor Willie L. Brown where he served as the chief state legislative advocate for the City and County of San Francisco. He advanced an ambitious legislative agenda and worked to secure state funding for vital programs and services. Later as a legislative advocate with a prominent Sacramento based lobbying firm, Mr. Cruz represented a multitude of interests, both public and private, before the California State Legislature and various state agencies. Mr. Cruz's legislative and regulatory work includes representation of local government entities, developers, municipal utilities, renewable energy firms, financial services and non-profit organizations.
Mr. Cruz also owned and operated a successfully real estate development firm specializing in urban infill development and affordable housing projects.
He attended California State University, Sacramento where he studied Political Science.
---
Holly Escareno
An associate lobbyist at Political Solutions, LLC, Holly Escareno monitors priority issues and advocates on behalf of our firm's health care clients, with a focus on the California Health Benefit Exchange (Covered California) and the Managed Risk Medical Insurance Board, as well as stakeholder issues of importance within the Department of Health Care Services. In addition, Ms. Escareno also prepares legislative background and position papers, manages legislative reports, assists with the planning of lobby day events and handles political event planning.
Ms. Escareno joined Political Solutions, LLC in 2010 as a legislative assistant and was promoted to the role of associate lobbyist in 2012. Prior to joining the firm, Ms. Escareno served as an Executive Writer in the Office of Governor Schwarzenegger. Her previous experience also includes work as a legislative assistant for then-Assemblyman Ted Gaines and internships in the Governor's Office of Constituent Affairs, the Governor's Office of Homeland Security and the Republican Governors Association in Washington D.C.
A graduate of the University of California, Davis, Ms. Escareno earned a bachelor's degree in political science and minors in Spanish and history and was also a successful participant of the University of California Washington Program. Ms. Escareno is an active member of Capitol Network, Alpha Chi Omega and Metro EDGE.
---
Our Professionals
Krystal Champ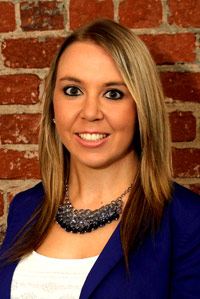 Krystal Champ joined Political Solutions in 2012 as a legislative assistant. Most recently, Krystal worked as a legal secretary at the law firm of Kring & Chung, LLP. Her previous experience also includes internships at the National Whistleblowers Center in Washington D.C., as well as in the Executive Writers Unit of the Office of Governor Schwarzenegger. Krystal graduated from the University of California, Davis with a bachelor's degree in Political Science and a minor in Textiles and Clothing.
---
Rachel Justice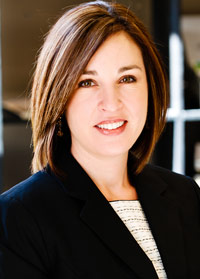 Rachel Justice joined the Political Solutions team in 2010 after working for Governor Arnold Schwarzenegger in his Office of Constituent Affairs and for First Lady Maria Shriver as a Special Assistant. As a legislative assistant, she monitors legislation and committee hearings, assists lobbyists in preparation of position papers, coordinates PS events including meet and greets, fundraisers and lobby days and more. Ms. Justice received a Bachelor of Arts Degree in Liberal Studies and a minor in History from California State University at Sacramento.
---