Stacy Dwelley
As a founding partner of Political Solutions, Stacy Dwelley brings a deep and extensive background of legislative successes from her positions serving the California Legislature. Clients benefit from Ms. Dwelley's shrewd knowledge of how legislative objectives are accomplished in Sacramento and Washington, her sixth sense for how legislators may perceive a bill, and her strong bipartisan relationships with legislators and staff in both capitols.
Ms. Dwelley has broad experience lobbying on several public policy fronts including healthcare, children's issues and safety, technology policy, insurance, privacy, retail operations and transportation infrastructure. She also has a keen understanding of California's budget process, having secured funding for public broadcasting systems, breast cancer treatment, and a statewide vehicle license plate program generating more than $6 million annually for California children's programs.
Before becoming a lobbyist, Ms. Dwelley served as chief of staff to former State Senator Jackie Speier, who now represents the 14th District of California in the United States Congress. Ms. Dwelley also was legislative director for Assemblyman Kevin Murray when he was chairman of the Transportation Committee.
In 2000, Ms. Dwelley was selected to lead the California Preconception Care Initiative, a National March of Dimes project. Ms. Dwelley holds a Bachelor's Degree in Political Science and Rhetoric and Communications from the University of California at Davis.
---
Kristin Beard King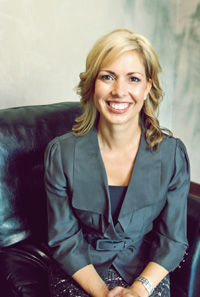 Kristin Beard King is a founding partner of Political Solutions. A Sacramento native and the fourth generation in her family to work in California's Capitol, she brings not only a current view of the political landscape but also an unrivaled historical perspective and knowledge to her clients.
With experience spanning the private and public sectors, Ms. Beard King has worked for over a decade as a lobbyist for many different kinds of clients, lobbying the California Legislature, administration, state agencies, as well as local departments and officials. Prior to joining the private sector, Ms. Beard King was a principal aide to Assembly Speaker Willie L. Brown during the 1990s. She was his chief liaison between Administration officials, legislative offices, and influential advocates across California.
Ms. Beard King holds a Master's Degree in Public Administration from the University of Southern California and a Bachelor's Degree in Political Science and American Studies from the University of Oregon. She is also a graduate of University of Southern California's Political Management Program, and serves on the USC Sol Price School of Public Policy Sacramento Advisory Board.
---
Tami Miller
A founding partner of Political Solutions, Sacramento native Tami Miller brings a substantial understanding of the business world to lobbying. Having dedicated her career to legislative advocacy, Ms. Miller is educated and vigilant about her clients' issues and proactive in promoting their interests, while keeping them well-informed about California's ever-changing political landscape.
Ms. Miller's extensive experience in the business sector enables her to effectively humanize complex legislative issues, and as a result, achieve critical policy and regulatory goals important to industry. Before launching Political Solutions, Ms. Miller worked as a legislative advocate for over a decade, lobbying on behalf of the tourism industry, agricultural interests, and land development. Additionally, she previously directed the government affairs department at a large trade association, where she handled political communications and public relations, and worked on a wide range of policy issues. Ms. Miller was also responsible for hiring and directly working with the association's contract lobbyist, giving her valuable perspective and high standards as to what Political Solutions' clients should expect and deserve from their legislative advocate.
Ms. Miller's strategic expertise in assessing opportunities within government enables her to effectively influence California's regulatory and legislative arenas to achieve the policy and regulatory goals of her clients. For over 20 years, Ms. Miller has navigated the complex regulatory and legislative arenas focusing on issues such as tourism, natural resources, environment, transportation, housing, land use and gaming.
---
Associate Partner
Angela Blanchard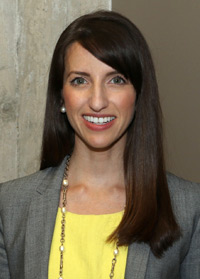 Angela Blanchard became an Associate Partner at Political Solutions, LLC in 2014 after nearly a decade of dedicating her career to the efforts of the firm's advocacy team. She has a proven track record of working across party lines as a coalition builder, bringing together business, not-for-profit, and government interests. Angela's expertise includes navigating the complex regulatory and legislative arena focusing on health care policy, the pharmacy supply chain, health care provider scope of practice, issues affecting medically complex children and adults, and the California state budget process.
Ms. Blanchard has successfully obtained state funding on a wide array of issues, including securing $20 million dollars to support the Every Woman Counts Program and adding multiple disease screenings for California newborns. She has a reputation for smart political instincts and a strong work ethic while promoting national and multi-national corporate and non-profit interests before the state. Angela serves as board chair-elect of United Cerebral Palsy of Greater Sacramento and Northern California, which provides programs and services to improve the independence and quality of life for children and adults with developmental disabilities.
Ms. Blanchard graduated magna cum laude from the University of California, Davis with a bachelor's degree in women's studies, and holds a master's degree in public administration from the University of Southern California.
---
Our Legislative Professionals
Devon Anderson
Ms. Devon Anderson joined Political Solutions, LLC as a legislative assistant in 2009, following a position as a legislative aide for a prominent lobbying firm in Sacramento. In late 2010, Ms. Anderson was promoted to serve as an associate lobbyist to focus on the local government, retail and health sectors. She is also responsible for the coordination of client advocacy days, preparation of position statements and providing analysis on introduced and amended bills.
In addition to legislative advocacy, Ms. Anderson manages and executes press events for clients with elected officials and government agencies. She has also built a niche in organization management, overseeing day-to-day operations and assisting with the development and execution of large conferences.
Prior to her experience in the lobbying sector, Ms. Anderson was an intern at a leading campaign firm, providing support for statewide office and legislative campaigns. Ms. Anderson holds a Bachelor of Arts Degree in History from UCLA.
---
Leah Barros
Leah Barros joined Political Solutions after working for Assemblymember Susan Talamantes Eggman, and staffed the Assemblymember on a wide range of issues including Business and Professions, Privacy and Consumer Protection, and Education, amongst other areas. Prior to working for the legislature, Ms. Barros was with the County Behavioral Health Directors Association under the Associate Director of Legislation and Public Policy. During this time, she worked on increasing access to mental health services and was able to hone her skills in legislative advocacy and coalition building. Her passion for policy and the legislative process began while serving as a Student Assistant for the California Department of Justice in the Office of Legislative Affairs.
Ms. Barros graduated summa cum laude from California State University, Sacramento with a Bachelor's Degree in Child Development, and holds a Master of Social Work Degree with an emphasis in Social Welfare Policy.
---
Nicolina Hernández
Ms. Nicolina Hernández joined Political Solutions as an associate lobbyist in 2014, and helps various retail clients navigate legislative and regulatory processes. Nicolina has experience in the freight and goods movement policy arena having previously represented public and private sector transportation organizations, and has successfully worked to bring the BCO perspective to today's critical state freight discussions. A team player, she has the proven skills to work with broad coalitions toward a shared interest, while ensuring the individual client's message is heard by key influencers.
Rooted in her professionalism, she goes above the high standards clients expect of their legislative advocates, and provides a tailored strategy of communications, research and advocacy tools to inform lawmakers, manage political landscapes, and protect and positively promote their branding. Understanding significant policy objectives for each client, Nicolina identifies opportunities for building strategic relationships. She creates internal and external collateral to maximize client resources and strengths. Nicolina also manages an array of other policy issues including retail operations, human resources and employment, climate change and the environment, Prop. 65, water conservation, and budgetary items.
She began her career as a California State Senate Fellow, and gained several years of legislative experience working for two Bay Area legislators. Nicolina is a Hispanas Organized for Political Equality (HOPE) Leadership Institute alumna and was previously elected to serve on the California Latino Capitol Association (CLCA) Board. She is a McNair Scholar, earned a bachelor's degree from Carleton College in Northfield, Minnesota, and was invited to make a keynote address at the former-State Superintendent of Public Instruction Jack O'Connell's Achievement Gap Summit. Nicolina grew up in Del Rey, California.
---
Margo Parks
Margo joined the Political Solutions team in 2013 as an associate lobbyist. Previously, Margo served as the Director of Government Relations for the California Cattlemen's Association, working on issues impacting California's beef producers and communicating the importance of rural agriculture to a mostly-urban legislature. Specifically, she worked on both state and federal issues related to land use, taxation, water, livestock identification, animal health and welfare, natural resources, and state budgetary items coinciding with relevant state agencies. Ms. Parks continues to use her background in water, resources, and land use issues to monitor and advocate on such subjects on behalf of our firm's clients.
Ms. Parks also served as deputy campaign manager for Senator Cannella, and completed the Senate Fellows program, with Senator Dave Cogdill's capitol office in 2009, where she worked on issues related to the state budget and public safety. Margo currently serves on the Board of Directors for the Capital Fellows Alumni Association, is a member of the Scripps College Alumnae Association and volunteer fundraiser for the Scripps College Annual Fund. In addition to her professional work, Ms. Parks is a member of The Institute of Governmental Advocates as well as Capitol Network, a non-profit association committed to promoting women in California politics.
Originally from Carmichael, Margo graduated cum laude with a bachelor's degree in American Studies from Scripps College, Claremont.
---
Kelli Boehm
Kelli Boehm joined the Political Solutions team in 2013 as a legislative assistant and office administrator. Ms. Boehm brings a client service focus, talent for communication, and strong administrative background to the team. She monitors legislation and committee hearings, assists lobbyists in preparation of position papers, coordinates quarterly reporting and client contracts, and attends to general office duties. A graduate of Cal Poly San Luis Obispo, Ms. Boehm earned a bachelor's degree in Business with an accounting focus, and a double minor in finance and economics.
---
Madison Dwelley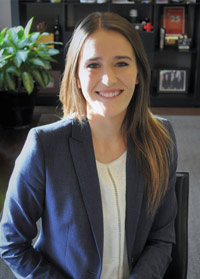 Madison Dwelley, a former Political Solutions' intern, joined the Political Solutions team as a legislative assistant in 2017. During her last year at San Diego State University, she served as a Public Policy Intern at the San Diego Regional Chamber of Commerce conducting research and policy analysis to contribute to commerce-related public policy and discussions within the San Diego region. Ms. Dwelley was a visiting student in the McCarthy Fellows Program at the University of San Francisco working in Assemblymember Gipson's Capitol office. During her time at San Diego State University Ms. Dwelley was a member of Associated Students, serving as the voice of the SDSU student body at the local, state and national levels on all issues pertaining to higher education and the California State University system.
Ms. Dwelley, is a recent graduate from San Diego State University with Bachelor's Degrees in both Political Science and Criminal Justice with an emphasis in Law in Society. As a legislative assistant, Madison monitors legislation and committee hearings for clients, coordinates Political Solutions events, and works on general administrative duties.
---
Madeline Dyer
Madeline Dyer joined Political Solutions in 2017 as a legislative assistant. She graduated a semester early from the University of California, Berkeley in the fall of 2016 with a Bachelor's degree in political science, concentrating in American politics and international relations. At UC Berkeley, Madeline wrote for her school newspaper, sat on the board of Berkeley College Republicans, and participated in the Associated Students of the University of California, her campus government. Madeline has interned for the California Republican Party, working in their finance department, and for the United States House of Representatives in the Office of the Majority Leader, Congressman Kevin McCarthy, where she was responsible for monitoring legislation and committee hearings. Most recently, Madeline interned for a local public relations and public affairs firm, Randle Communications, which furnished her with experience in media relations, coalition building, and policy analysis. As a legislative assistant, Madeline monitors legislation and committee hearings for clients, coordinates Political Solutions events including meet and greets, fundraisers and lobby days and works on the general administrative duties for the office.
---
Sumaya Nahar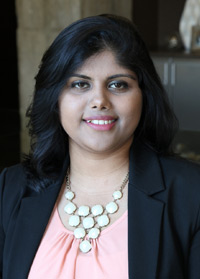 Sumaya Nahar joined the Political Solutions team in the spring of 2016 following an internship with Political Solutions through the University of California Center Sacramento program. She feels passionate about issues involving healthcare access and is highly motivated to work towards providing higher education to underprivileged children, especially female students. Sumaya founded an organization called the Bengali Rural Education Advancement (BREA) while at UC Irvine, which works to provide funds to schools in rural South East Asia to deliver quality education to disadvantaged students. BREA now has umbrella organizations at other University of California campuses and the mission continues. Sumaya graduated from the University of California, Irvine where she received her B.A. in Political Science with an emphasis of Pre-Law and International Studies.
---
Melissa Werner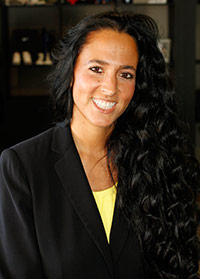 Melissa Werner joined Political Solutions in 2014 as a legislative assistant. Most recently, Ms. Werner worked for the Department of Homeland Security, Transportation Security Administration for six years in various capacities. At the TSA, Melissa was responsible for payroll and scheduling operations, as well as assisting in the Human Resources department. In addition, Ms. Werner was instrumental in coordinating a program that enabled officers of the agency to obtain an Associate's Degree from the Los Rios Community College system. As a legislative assistant, she monitors legislation and committee hearings for clients, coordinates Political Solutions events including meet and greets, fundraisers and lobby days and works on the general administrative duties for the office.
Ms. Werner received her Bachelor's Degree in Government from California State University Sacramento and went on to receive her Master's Degree in International Affairs from CSUS, with a focus on American Foreign and Domestic Policy.
---