Stacy Dwelley
As a Founding Partner of Political Solutions, Stacy Dwelley brings a deep and extensive background of legislative successes from her decades of experience serving not only the California State Legislature in various leadership capacities, including Chief of Staff, but her work on behalf of the many clients in her varied portfolio. Ms. Dwelley leads a team of lobbyists that handle a wide portfolio of issues ranging from retail operations, insurance, local government, manufacturing, organ donation, privacy, emergency operations, alcohol policy and beyond -- ensuring coverage across the spectrum of issues that may impact any one client.
Drawing upon her mix of experience working in the Legislature and as a lobbyist, Ms. Dwelley provides unique strategic advice that takes into consideration the multitude of factors that exist within the Capitol and with outside stakeholders, while capturing the unique and personal story of each client -- given that no two issues and no two clients are alike. Ms. Dwelley employs a collaborative approach with clients and enjoys demystifying the legislative process, which allows them to receive personalized service across all issue areas of focus by the Political Solutions team.
Recently, Ms. Dwelley had success navigating a high-profile issue while managing a national coalition of retail businesses and organizations to pass multiple bills related to "e-fairness" taxation to ensure a level playing field for brick-and-mortar retailers and e-marketplaces alike, making California the first state in the nation to adopt this law. She is most proud of her early work to establish the statewide Organ Donor Registry and enshrine the pink dot permanently on California driver's licenses.
Prior to her time as a lobbyist, Ms. Dwelley served as Chief of Staff to former State Senator Jackie Speier, who now represents the 14th District of California in the United States Congress. Ms. Dwelley was also Legislative Director to Assemblyman Kevin Murray during his time as Chair of the Assembly Transportation Committee. Ms. Dwelley holds a Bachelor's Degree in Political Science and Rhetoric and Communications from the University of California at Davis and enjoys hiking, yoga and spending time traveling in her vintage airstream with her lab rescue Mack Truck.
---
Kristin Beard King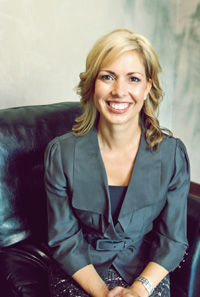 Kristin Beard King is a founding partner of Political Solutions. A Sacramento native and the fourth generation in her family to work in California's Capitol, she brings not only a current view of the political landscape but also an unrivaled historical perspective and knowledge to her clients.
With experience spanning the private and public sectors, Ms. Beard King has worked for over two decades as a lobbyist for diverse interests, lobbying the California Legislature, administration, state agencies, as well as local departments and officials. Prior to joining the private sector, Ms. Beard King was a principal aide to Assembly Speaker Willie L. Brown during the 1990s. She was his chief liaison between Administration officials, legislative offices, and influential advocates across California.
Ms. Beard King holds a Master's Degree in Public Administration from the University of Southern California and a Bachelor's Degree in Political Science and American Studies from the University of Oregon. She is also a graduate of University of Southern California's Political Management Program, and has served on the USC Sol Price School of Public Policy Sacramento Advisory Board as well as currently serving on the Sacramento SPCA Board of Directors.
---
Tami Miller
A founding partner of Political Solutions and Sacramento native, Tami Miller brings an extensive understanding of the business world to lobbying. Having dedicated her career to legislative advocacy, Ms. Miller is a trusted advisor, educated and vigilant about her clients' issues, and is proactive in promoting their interests, while keeping them well-informed about California's ever-changing political landscape. She combines her knowledge of policy, process, and key players to provide strategic advice to, and advocacy on behalf of, a wide range of clients.
Ms. Miller's extensive experience in the business sector enables her to effectively humanize complex legislative issues, and as a result, achieve critical policy and regulatory goals important to industry. Before launching Political Solutions, Ms. Miller worked as a legislative advocate for over a decade, lobbying on behalf of the tourism industry, agricultural interests, and land development. Additionally, she previously directed the government affairs department at a large trade association, where she handled political communications and public relations, and worked on an extensive range of policy issues. Ms. Miller was also responsible for hiring and directly working with the association's contract lobbyist, giving her valuable perspective and high standards as to what Political Solutions' clients should expect and deserve from their legislative advocate.
Ms. Miller's strategic expertise in assessing opportunities within government enables her to effectively influence California's regulatory and legislative arenas to achieve the policy and regulatory goals of her clients. With over 25 years of experience, and her encyclopedic knowledge, Ms. Miller is well-equipped to address critical issues in both the complex regulatory environment and the legislative world. Her practice focuses on issues such as tourism, natural resources, energy, environment, transportation, housing, water policy, land use and gaming.
---
Angela Blanchard
As a partner in one of the top 10 lobbying firms in California, Angela Blanchard manages the Political Solutions advocacy team. She has led statewide grassroots efforts and developed coalitions to successfully secure millions in funding through the state budget and California procurement process on a wide array of issues. Her expertise in health care policy and regulatory issues impacting provider scope of practice has earned her an excellent track record of representing national and multi-national corporate and non-profit interests before the state.
Successful legislative and budgetary campaigns have included removal of treatment caps for cancer patients, extended health and privacy rights for minors, bills improving the California Children's Services Program, Genetically Handicapped Persons Program, Every Woman Counts Program, and Breast and Cervical Cancer Treatment Program, among others. She specializes in navigating the California state budget process and public health non-profit advocacy campaigns.
Ms. Blanchard came to Political Solutions in 2004 after gaining first-hand experience of the legislative process by working for the California State Legislature, including members of the Business and Professions Committee and the Legislative Women's Caucus.
Angela is a long-time board member of United Cerebral Palsy of Greater Sacramento and Northern California, which provides programs and services to improve the independence and quality of life for children and adults with developmental disabilities. Since 2018, she has served on the advisory board for the University of California Center Sacramento which educates California's future leaders in the craft of politics and policymaking. In 2019, Angela joined the board of the Northern California World Trade Center, an organization committed to a more internationally connected Northern California.
Ms. Blanchard graduated magna cum laude from the University of California, Davis with a bachelor's degree in women's studies and holds a master's degree in public administration from the University of Southern California. She lives in Sacramento with her husband and two young children.
---
Associate Partners
Devon Anderson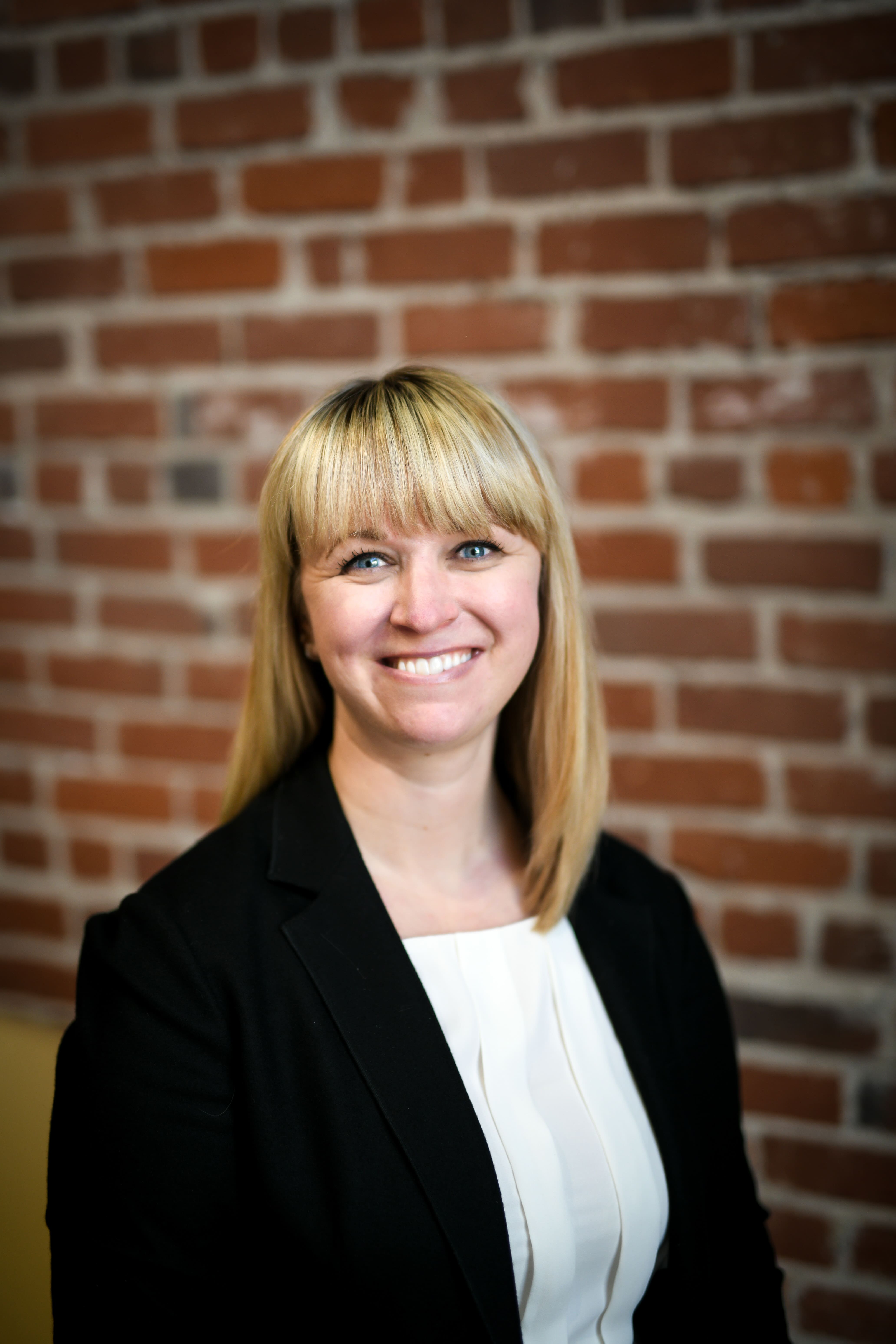 Devon Anderson was named an Associate Partner in 2021. She is one of the longest serving Political Solutions teammates, having been with the firm since 2009 – a tenure which has included lobbying on a wide array of clients and issue areas. As such, she is able to provide detailed service to clients across a variety of policy areas including the retail sphere, health care, local government, privacy, labor and beyond.
Ms. Anderson specializes in promoting and profile building for those clients who are looking to establish (or re-establish) their presence in the Capitol. This requires ample communication and de-mystifying the legislative process so that clients feel comfortable executing a legislative strategy to meet their goals. By simplifying the legislative universe, she is able to ensure that clients become educated participants inside the process – instead of spectators outside the process.
With the ability to look ahead and see the bigger picture, she uniquely anticipates client needs in their respective policy areas – for example, she helped spearhead the passage of legislation allowing for HIV positive organ donation – making California the first state to address antiquated HIV positive criminalization laws in order to comply with federal statute governing the organ donation sphere. She also aids business clients in successfully navigating the complex world of coalitions in multi-faceted spaces such as those related privacy and the California Consumer Privacy Act. Overall, she offers strategic advice that cuts across the multitude of avenues policy can travel, while providing important and detailed context so that clients understand the larger universe in which they are operating.
Devon Anderson holds a Bachelor of Arts Degree in History from UCLA. Outside of the office, she can be found hiking, fly fishing, and practicing yoga.
---
Melissa Hyzdu
Melissa Hyzdu was named an Associate Partner in 2021. She joined Political Solutions in 2014 and specializes in a wide array of policy areas on behalf of a diversity of clients including environmental, taxation, housing, transportation, agricultural as well as specializing in the complexity of the regulatory arena in California.
Ms. Hyzdu provides clients with her attention to detail, breadth of knowledge and capacity to breakdown the most complex policy proposals into actionable priorities. She is able to develop creative solutions to difficult problems by deciphering and navigating the legislative process and utilizing her broad relationships, in order to achieve the desired goals of clients. She also specializes in the administrative regulatory process which requires a unique ability to hone in on details of policy implementation in California.
Prior to joining Political Solutions, Ms. Hyzdu worked for the Department of Homeland Security in several capacities. She received her Bachelor's Degree in Government and her Master's Degree in International Affairs with a focus on American Foreign and Domestic Policy from California State University, Sacramento. Outside the office, she enjoys spending time with her friends and family, and traveling the world.
---
Erin K. Taylor
Ms. Taylor joined the Political Solutions team in 2017 and has focused her advocacy efforts on a range of issues including early education, health care and the cannabis consumer pipeline. Her experience with the firm includes work on the state budget, coalition building, regulatory conformity, as well as advancing client interests through legislative proposals. With nearly two decades of experience in the political and advocacy arena, including work on several campaigns and grassroots advocacy with a number of organizations including the CA Association of Realtors, CA Optometric Association and CA New Car Dealers Association, Erin has honed a style all her own, concentrating on open communication in a strategic, results-driven process on behalf of clients.
In addition to her advocacy work, Ms. Taylor also directs client communications for the firm, working with the Partners and fellow advocates to ensure timely, effective and accurate information is being disseminated to clients on a regular basis. Ms. Taylor also advises the firm's clients on political issues, as well as provides guidance on matters related to FPPC compliance. Additionally, Erin leads the firm's political event efforts, partnering with clients, political consultants and venues around the state to provide opportunities for clients to engage with Legislators.
Beyond her official work for Political Solutions, Ms. Taylor is an active member of the Sacramento community. As a life-long patron of the arts, Erin is pleased to serve on the Board Advisory Committee for the Sacramento Ballet. She also enjoys spending time with her young daughter, exploring new cultures on travel adventures around the world, honing her craft as a writer and practicing yoga. Ms. Taylor graduated with degree in Government from California State University, Sacramento.
---
Madison Dwelley Pigozzo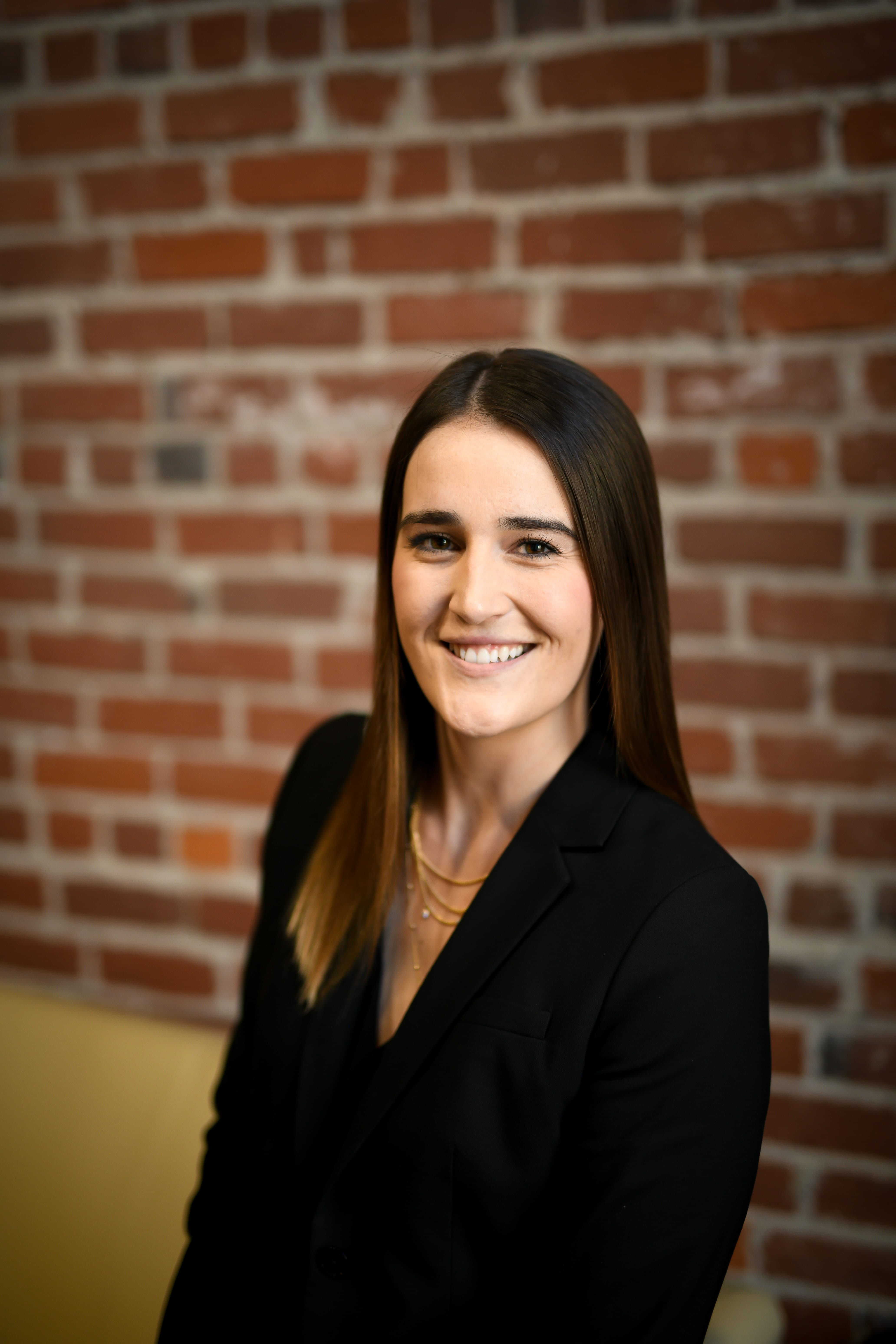 Madison Dwelley Pigozzo joined the Political Solutions team in 2017 and quickly put her legislative instincts to work advocating on behalf of clients on a variety of policy areas ranging from emergency management and response, organ donation, personal and homeowners' insurance, local government, and environment policy.
Madison specializes in sponsored bill advocacy, management, and strategy execution — from developing bill language and tailored messaging — to guiding the bill through the process every step of the way. Her personalized touch ensures clients feel comfortable taking on the task of successfully putting forth new policy work, helping clients navigate the legislative process through clear and consistent communication. Madison also provides strategic counsel to clients on relationship and profile building within the state legislature, Governor's Office, and various state agencies allowing clients to effectively achieve policy and regulatory goals.
Outside of Political Solutions, Madison serves in a leadership role with Capitol Network, a non-partisan, non-profit organization that supports building professional networks and fellowship among women in the California Capitol community, while promoting charitable giving to organizations supporting women and children in need throughout California.
Prior to joining Political Solutions, Madison was a visiting student in the McCarthy Fellows Program at the University of San Francisco and worked as a member of the public policy team at the San Diego Regional Chamber of Commerce. Madison holds bachelor's degrees in both Political Science and Criminal Justice from San Diego State University and a master's degree in Public Administration from McGeorge School of Law.
---
Our Legislative Professionals
Sumaya Nahar
Sumaya Nahar joined the Political Solutions team in 2016 and primarily focuses on healthcare policy and the state budget process.
As an Associate Lobbyist with Political Solutions' health policy practice, Ms. Nahar's advocacy interests include behavioral health, long-term care, pharmaceuticals, and early childhood education. She assists clients with grassroots engagement and provides strategic counsel on legislative proposals.
Ms. Nahar is passionate about reducing disparities in health care and is highly motivated to work toward providing higher education to underprivileged children. She realized her life-long goal to pursue a career in advocacy while working for an organization called the Bengali Rural Education Advancement (BREA). BREA is committed to provide funding to schools in rural South East Asia, with the goal of delivering quality education to disadvantaged students.
Ms. Nahar holds a Bachelor of Arts Degree in Political Science with an emphasis of Pre-Law and International Studies from the University of California, Irvine.
---
Caroline Kilvein
Caroline Kilvein joined the Political Solutions team in 2018 as an Office Administrator and Legislative Assistant.
Ms. Kilvein helps manage inter-office communications and projects to support the entirety of the Political Solutions team -- ranging from FPPC compliance to human resources and beyond. She also assists in managing the firm's successful internship program from identification and selection of candidates to overseeing their day-to-day duties once they are on the job.
As a legislative assistant, Caroline aides the lobbying team by writing position letters, coordinating meeting requests and monitoring legislative hearings. Caroline also has extensive experience executing large scale lobby days and events for the firm.
Outside of the office, Caroline takes great pride in her community and has been a parent volunteer for SCUSD and Girl Scouts of the USA.
---
Kelly Mac Millan, MPA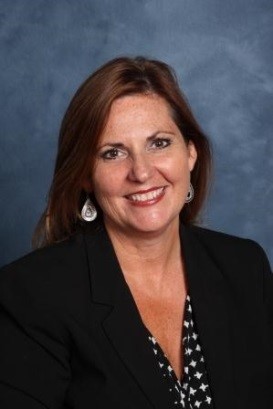 Kelly Mac Millan joined Political Solutions in 2019 as an associate lobbyist after serving California for 20 years in the non-profit and public service sectors. Immediately prior to Political Solutions, Kelly spent six years working with the firm as a client. She was the executive director and state chair of the Susan G. Komen Public Policy Collaborative.
Kelly has been a champion for breast cancer patients, domestic violence victims, and California's underserved. At Political Solutions, she continues this work as a member of the health policy team. Kelly leads the firm on important issues such as telehealth expansion, COVID-19 vaccine distribution, the Master Plan for Aging, the Medi-Cal Rx transition, and the state budget process.
Prior to her service in the non-profit sector, Kelly worked in the political and government arena. She was the communication and development director for the Institute for Local Government, had her own political fundraising firm, and served as a campaign manager on various local, state and federal campaigns. Kelly also worked in the State Capital as a consultant to the Senate minority leader.
Kelly has a master's degree in public administration from the University of San Francisco. She is a native Californian who has visited all 58 counties and is a widowed mother of two daughters.
---
Yarelie Magallon
Yarelie Magallon serves as an Associate Lobbyist after joining Political Solutions as a Legislative Assistant following her participation in the Firm's internship program in 2020. In this capacity she aids with direct advocacy, legislative bill and budget issue tracking, policy research, drafting of position and policy statements, and client communications across a variety of issue areas including retail operations, local government, taxation, environment and beyond.
Prior to joining Political Solutions, Yarelie served as an intern for Congressman Salud Carbajal, where she oversaw constituent affairs. She also has experience with cannabis policy, as she guided clients through the licensure process as a consulting intern at Public Policy Solutions. Further, Yarelie created social media content and managed fundraising campaigns for Summer Search, a non-profit focusing on education success in low-income communities.
Yarelie received her bachelor's degree in Political Science with a concentration in American Politics from California Polytechnic State University, San Luis Obispo.
---
Kaitlyn Johnson
Kaitlyn Johnson joined Political Solutions in January 2020 and January 2021 was promoted to serve as an associate lobbyist. Kaitlyn focus is in the areas of state budget, housing, transportation, tourism, water, privacy and employment. Having spent 10 years working in the Assembly and the Senate in the State Capitol, Kaitlyn brings an in-depth knowledge and understanding of the legislative process.
Prior to joining Political Solutions, Kaitlyn served as a Legislative Director in the Assembly. While in the Senate, she served in various positions including as Legislative Director and Communications Director. Kaitlyn was the lead policy advisor on housing, transportation, banking & finance, water and environmental issues.
Ms. Johnson received her Bachelor's Degree in Economics from California State University, Sacramento.
---